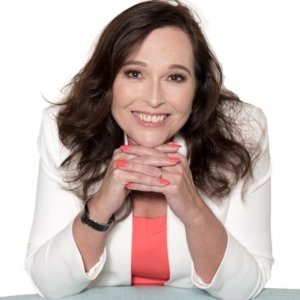 Having rebuilt her self-image following childhood bullying and a marriage to a narcissist, Sarah is no stranger to Complex Post Traumatic Stress Disorder (CPTSD), and the debilitating effects it has on the person living with it.
By using a combination of hypnosis and specific healing techniques, Australia-based Sarah helps her clients create a clear model of who they are so that they are finally able to fall in love with themselves again. Her online programme enables her to reach people across the world, proving that therapy doesn't have to be limited by geographical boundaries.
"My use of hypnotherapy to help people rapidly heal from the debilitating effects of abuse has been a huge milestone in my life partly because I have personally used the therapy to heal from my own hurts and traumas too".
Previous clients are only too happy to talk about the profound changes that Sarah's course has brought them.

Dawn Johnson I started Sarah's programme back in October 2019 for CPTSD. It has been the best experience of my life. Completely life changing. Although, I remember the events in my life that happened to me I now feel differently all around the memories. I used to be triggered by everything! It was an absolute living nightmare. Now, I just don't react negatively to any of it at all. Within 2 months I did not know myself.

Ian Clifton: I have no idea how to thank you! You are truly sent from heaven, a genuine miracle worker. I am so much happier in my life now and am able to process my thoughts until I either reach a positive conclusion. There is no more constant chatter in my head and I am at peace with my past. I just wish my Dad was still here to see the change in me. So many people have commented on the difference and I am telling them all about you!
Hopefully one day I will be able to thank you in person for the life-changing help you have given me."